dte
A small and easy to use console text editor.
Features
Multiple buffers/tabs
Unlimited undo/redo
Regex search and replace
Syntax highlighting
Customizable color schemes
Customizable key bindings
Support for all xterm Ctrl/Alt/Shift key codes
Command language with auto-completion
Unicode 13 compatible text rendering
Support for multiple encodings (using iconv)
Jump to definition (using ctags)
Jump to compiler error
EditorConfig support
Screenshot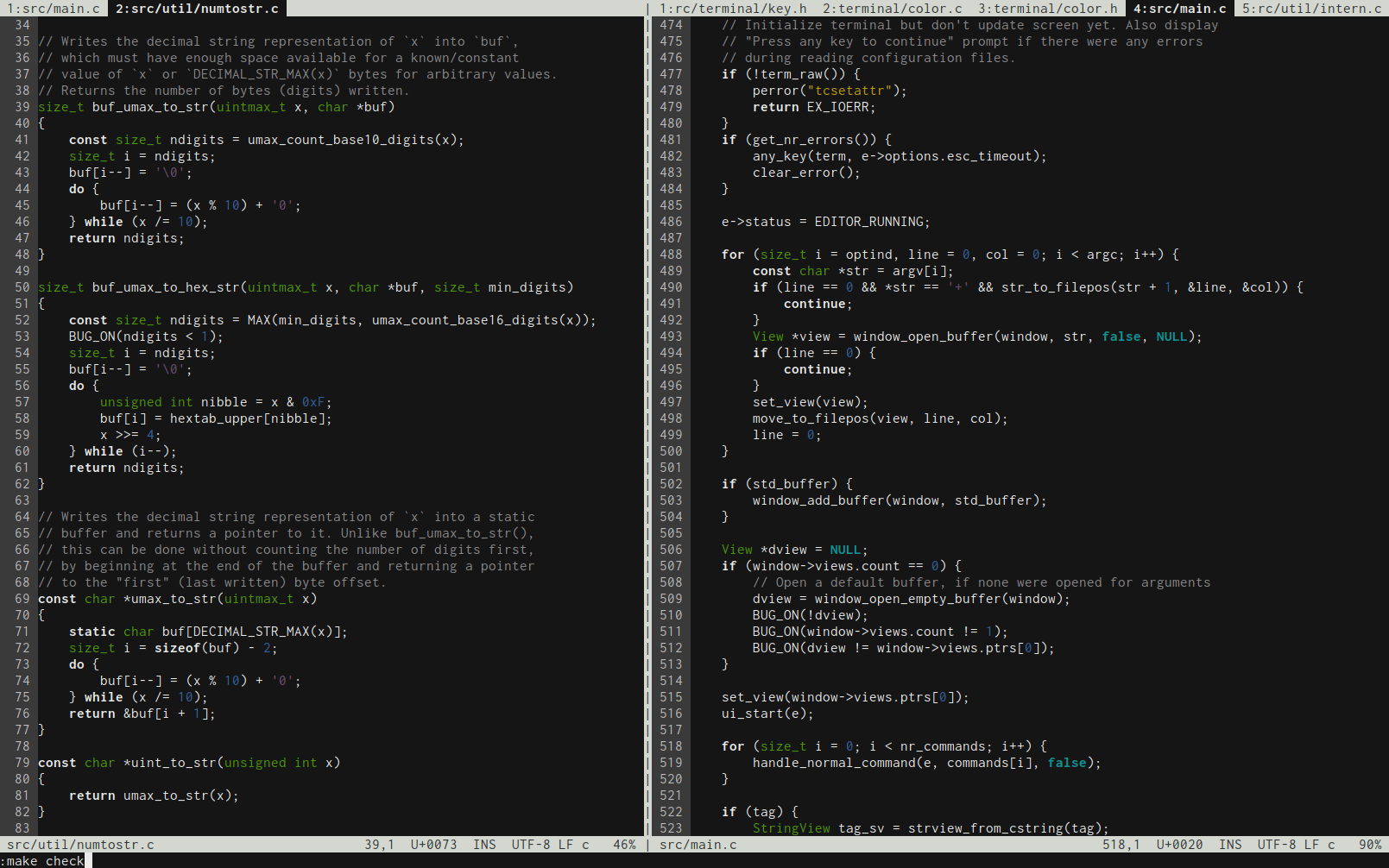 Installing
dte can be installed via package manager on the following platforms:
Building
To build from source, first ensure the following dependencies are installed:
...then download and unpack the latest release tarball:
curl -LO https://craigbarnes.gitlab.io/dist/dte/dte-1.10.tar.gz
tar -xzf dte-1.10.tar.gz
cd dte-1.10
...and compile and install:
make && sudo make install
Documentation
After installing, you can access the documentation in man page format via man 1 dte, man 5 dterc and man 5 dte-syntax.
Source Code
The primary git repository and issue tracker is hosted at https://gitlab.com/craigbarnes/dte.
The project is also on various other code hosting sites, but these are only secondary mirrors and may occasionally lag behind GitLab by a few hours.